We are Cabinet Refinishing Experts!
The Cabinet Refinishing service is a favorite as the results are truly remarkable.
This service includes a wide variety of cabinetry such as: kitchen cabinets, bathroom cabinets, vanity cabinets, closet cabinets, bookshelves, laundry room cabinets, built-in nightstands and, built-ins of any kind, etc.
Cabinet Painting is a perfect option since you can change the color and renew it without spending a lot of money, giving the place a different and modern look. Though if you are looking a more natural tone for your wood cabinetry, we are here to offer our services of Cabinet Staining.
The work begins with the protection of all the surfaces that surround the cabinetry, then the cabinet doors and drawers are uninstalled and transported to our workshop, where the process start with a properly preparation of the surfaces of each cabinet door. Light sanding and cleaning, followed by the spraying of two coats of primer and two layers of the final coating.
We are also experts in staining finishing, which consists in a multi-stage stain finish correction, depending on whether the customer prefers a darker shade, additional coats will be applied. Being necessary to sand between the application of each coat.
Whether you choose lacquer paint, alkyd paint, or staining, Atlantic Painting accompanies you throughout the process and cordially explains each step, you always have our recommendations about the tones and sheen to be used, for example, it is better to choose semi-gloss, gloss or satin for your kitchen as it is able to be cleaned. We clearly have the expertise to make this service an excellent experience.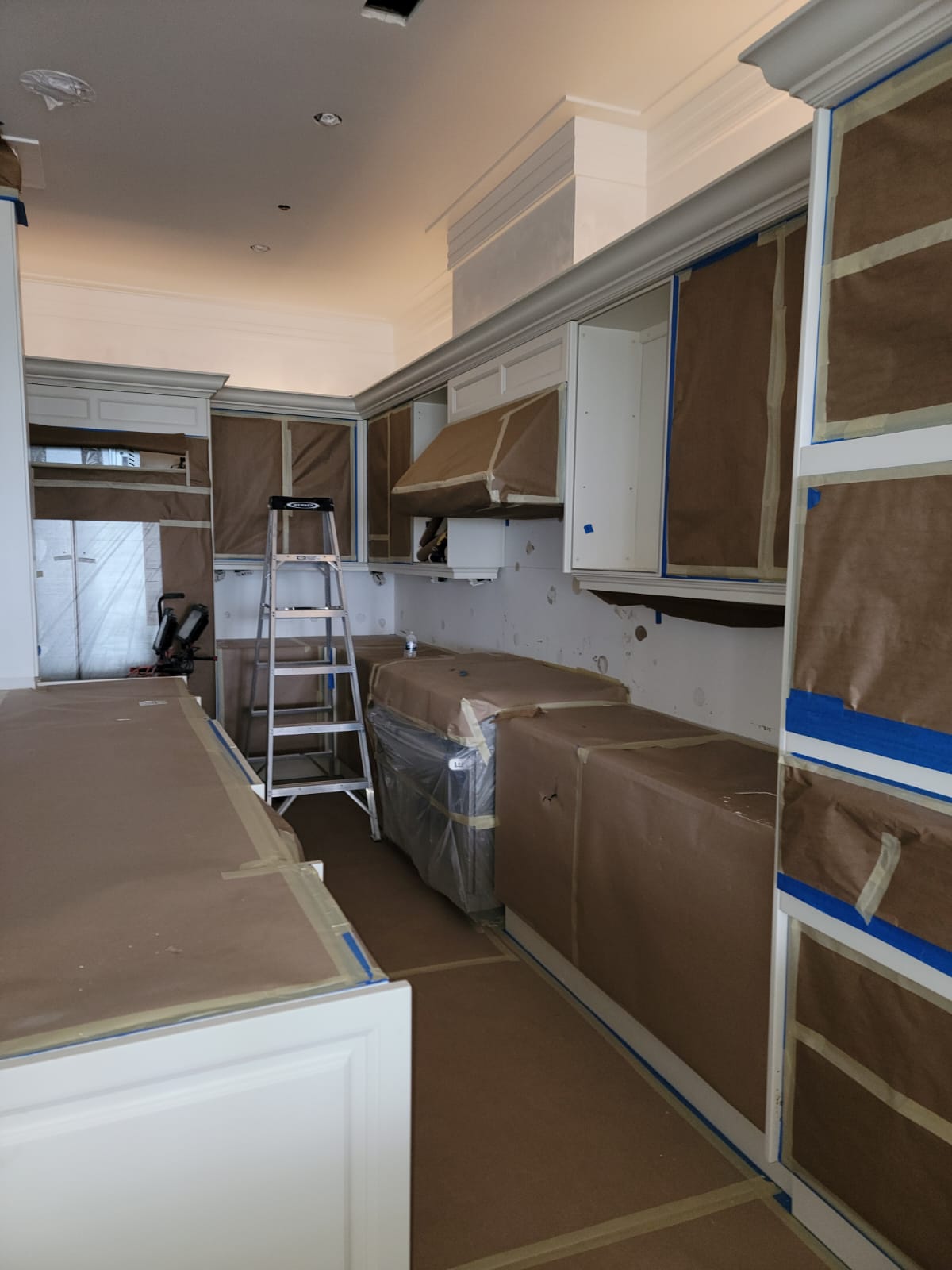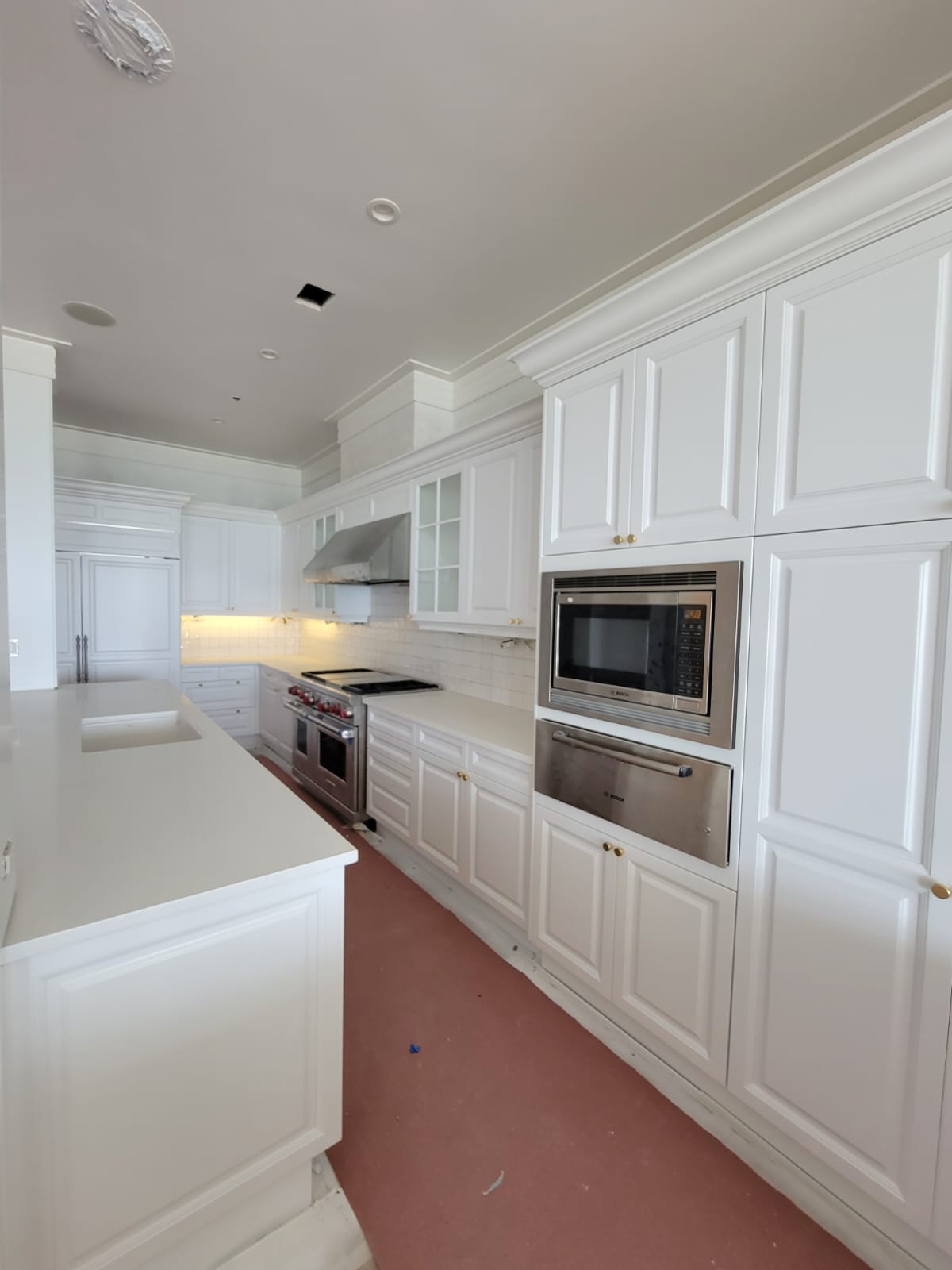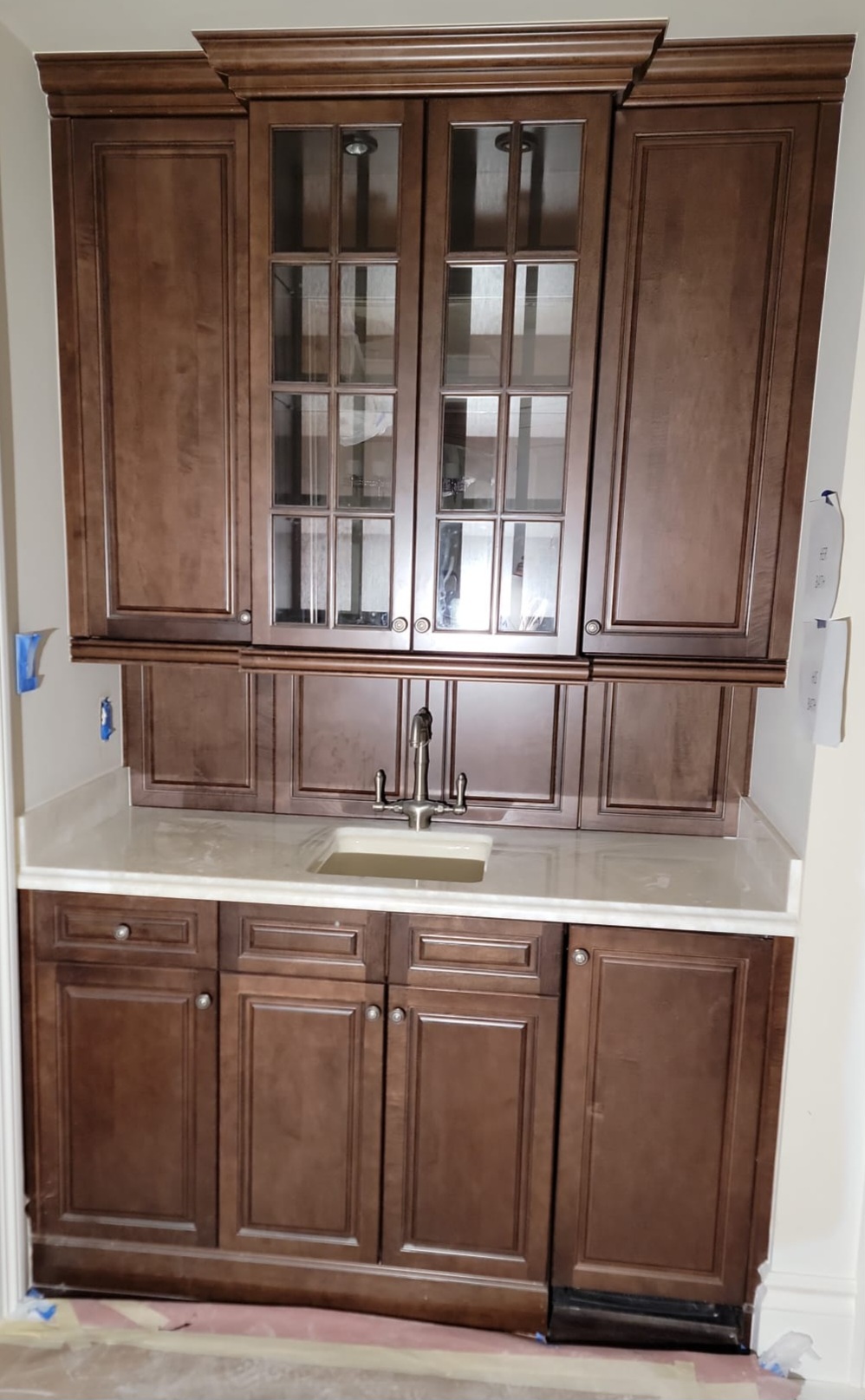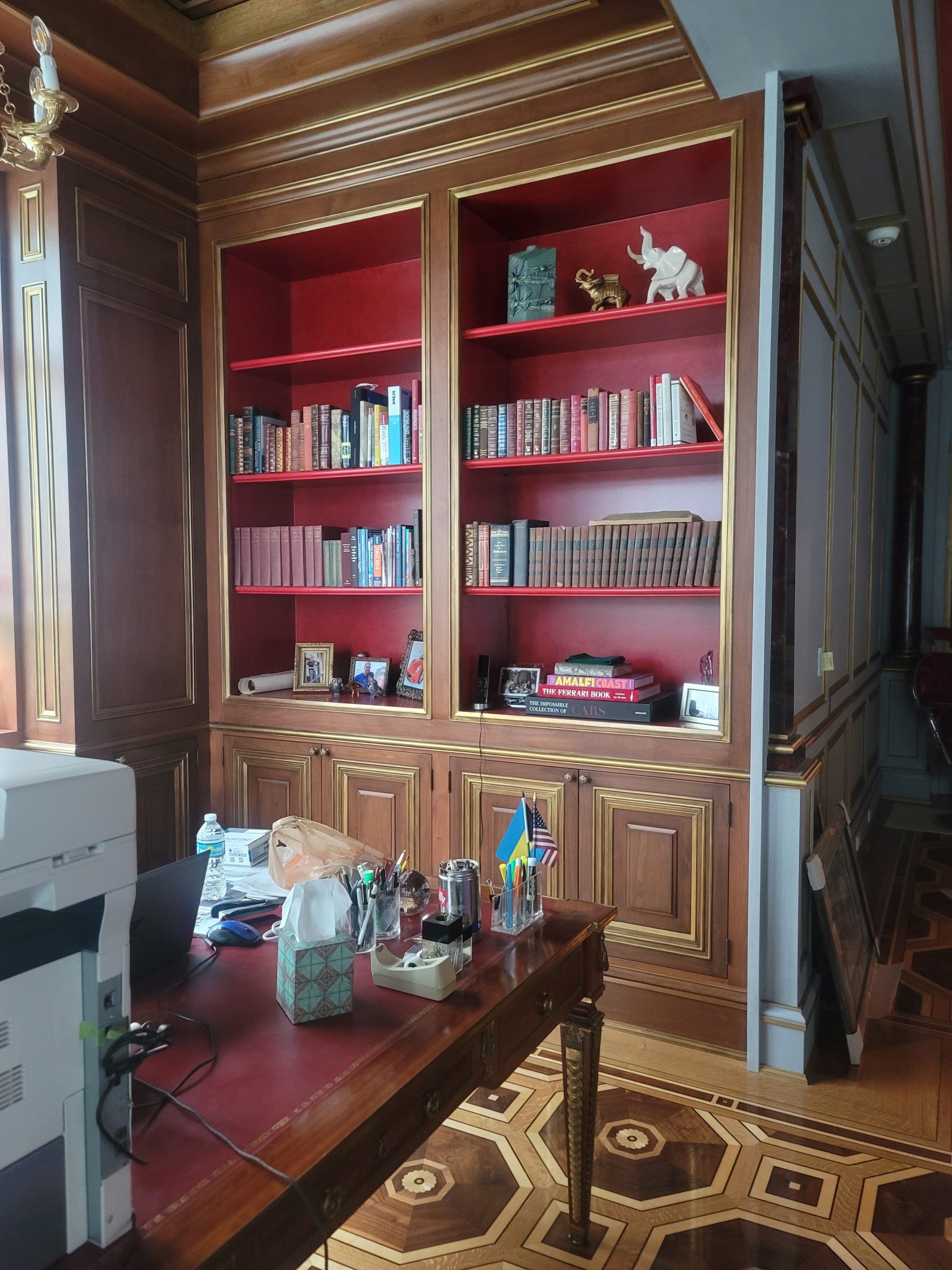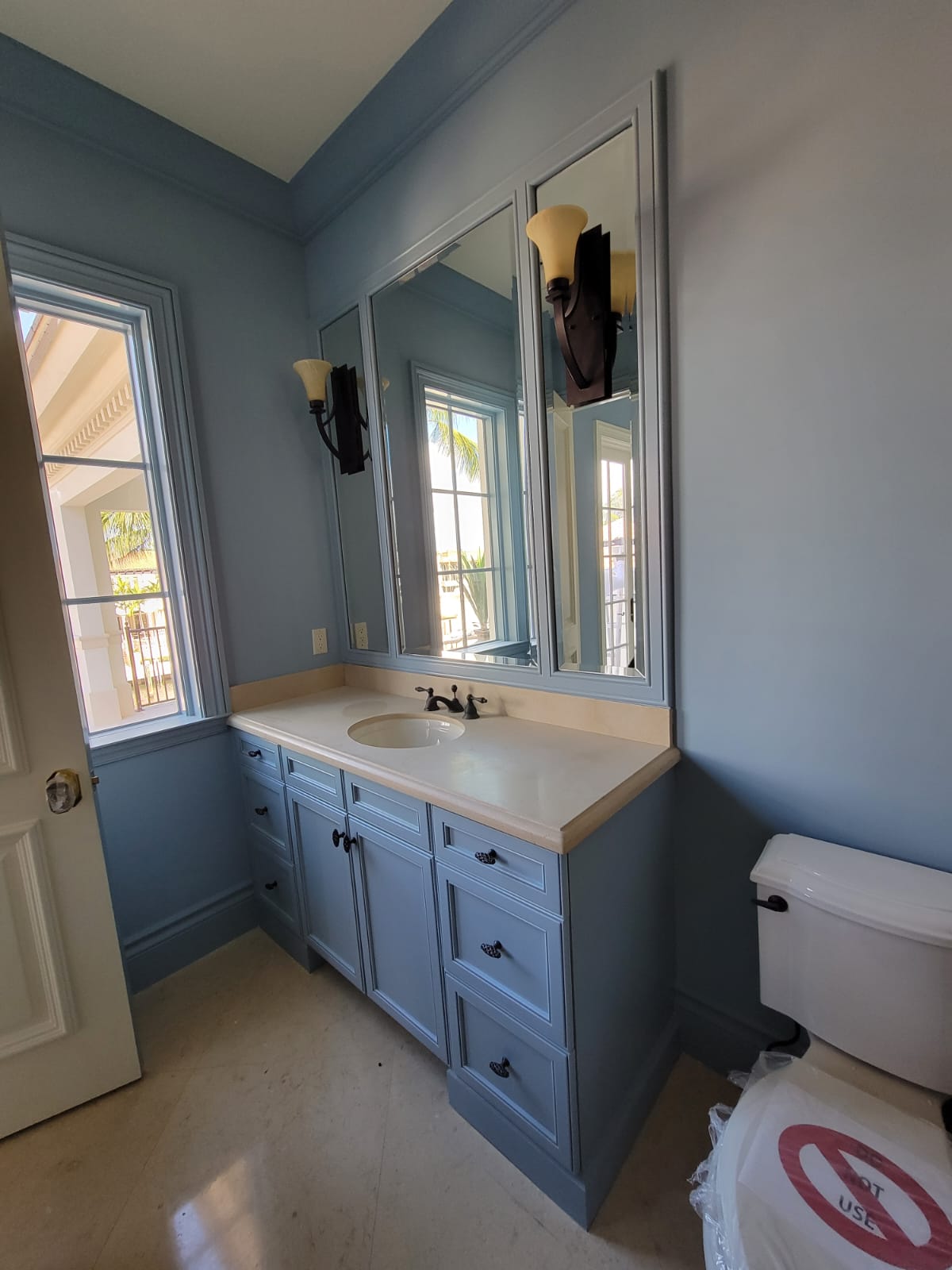 Learn more about all of our Services