We are experts in Exterior Painting
The exterior of a house is its first impression. As it is known in several homeowner association to keep the external appearance of a house, more than looking pretty, it is a compromise as a member of a community. To budget this service; we carry out an evaluation of the property to make, based on our experience, all our recommendations about the services that your property really need and of course always hearing your requirements and concerns.
Atlantic Painting offers exterior painting services which includes body house painting, trim painting, fascia and soffit ceiling painting, exterior gutters exterior doors, frame windows painting, garage doors painting, and more.
This service includes pressure washing of all surfaces to be painted, repair and patching of exterior stucco surface, an inspection of all existing caulking and replacement as needed with a new bead of Exterior Acrylic Caulk, sealing, and finally application of two coats of paint using a sprayer machine and back rolling technique to achieve better penetration and adhesion.
We use high-quality paints, flat or satin finish according to the owner's requirement to guarantee a service of first. It is important to point out that we will always properly cover  the plants and garden to protect these elements of overspray.
If outside the house there are doors, windows, and roofs made of wood, we carry out the adequate preparation of them, which includes: sanding, priming, and painting. We have the expertise to develop the proper technique according to the kind of product to be applied and the element to be coated, don't forget to ask us to Stain your front door in case that you prefer just to refresh it and give it a natural look.
We have all the experience and necessary equipment to carry out the exterior services so that no corner is left unattended. Don't forget to let us know if you have concerns about your home's exterior metal surfaces such as balcony railings or front gate, we are qualified for giving service to these structures by making sure to properly apply a rust preventative coating.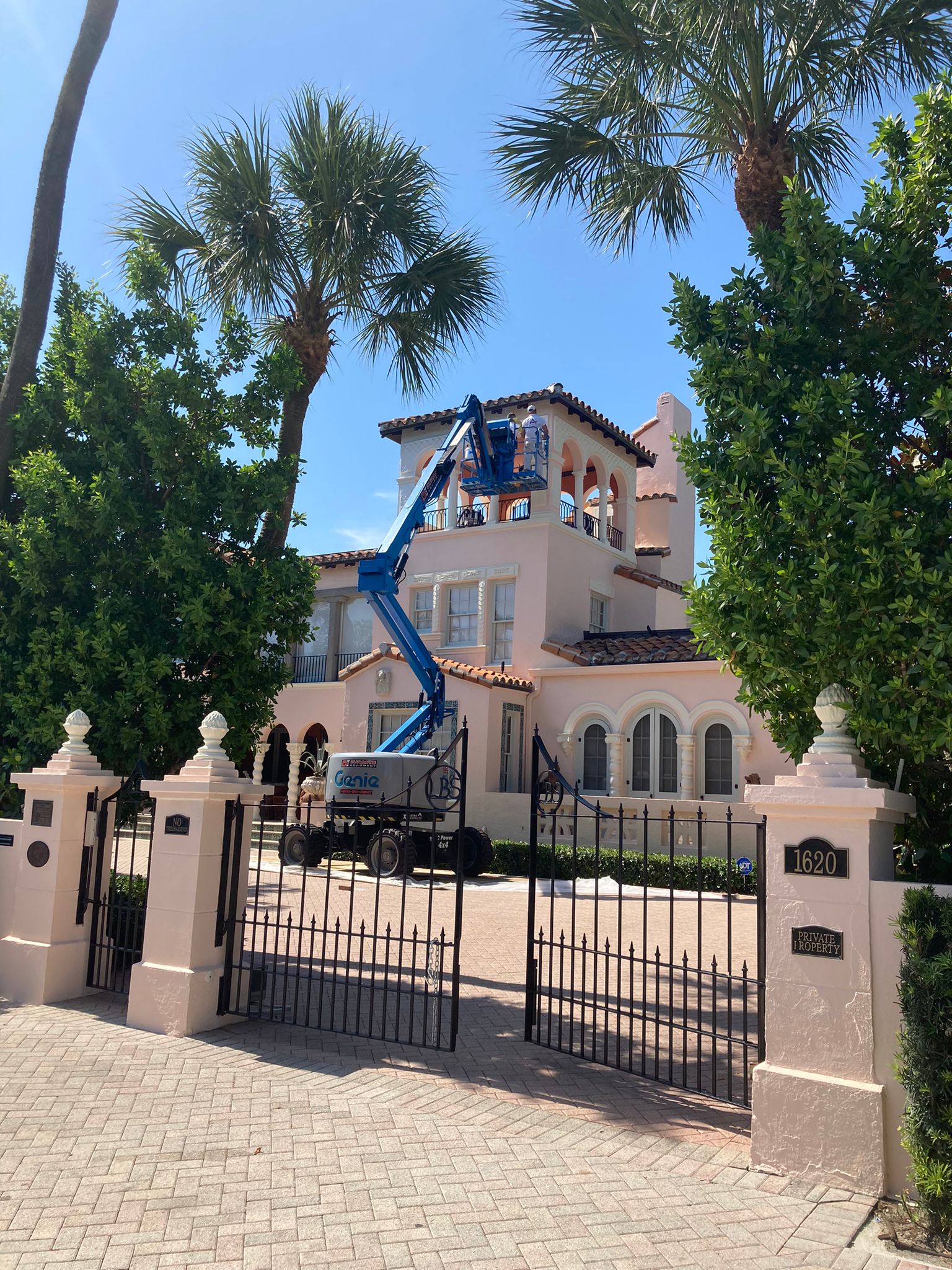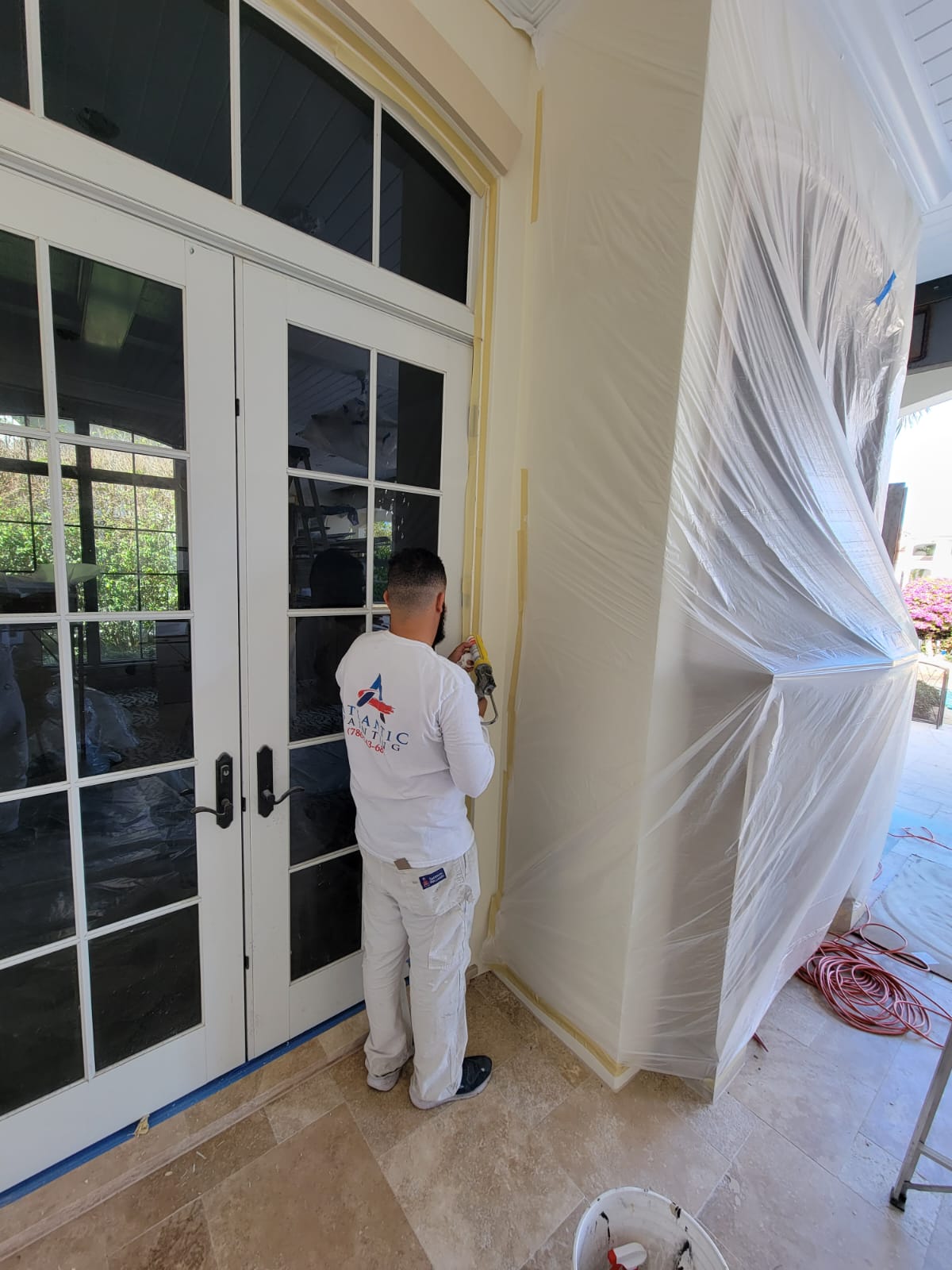 As it is known an exterior painting project includes the application of caulking at all joints and transitions on the external areas of the house. In the cases of high moisture areas is probably that your property needs the service of Waterproofing Caulking around windows and doors. In South Florida where the rain is unpredictable, the application of Waterproofing Caulking is the right solution to stop water damaging your home.
For this service, a prior inspection of the areas is carried out and a recommendation is made for the placement of the waterproofing caulking if necessary. Waterproof caulk acts as a sealant having a protective action against weather, resists the growth of mold and mildew.
Learn more about all of our Services